I have been making little dog tags / charms / talismans out of pennies for a while. I call them "Lucky Dog Tags", they look like this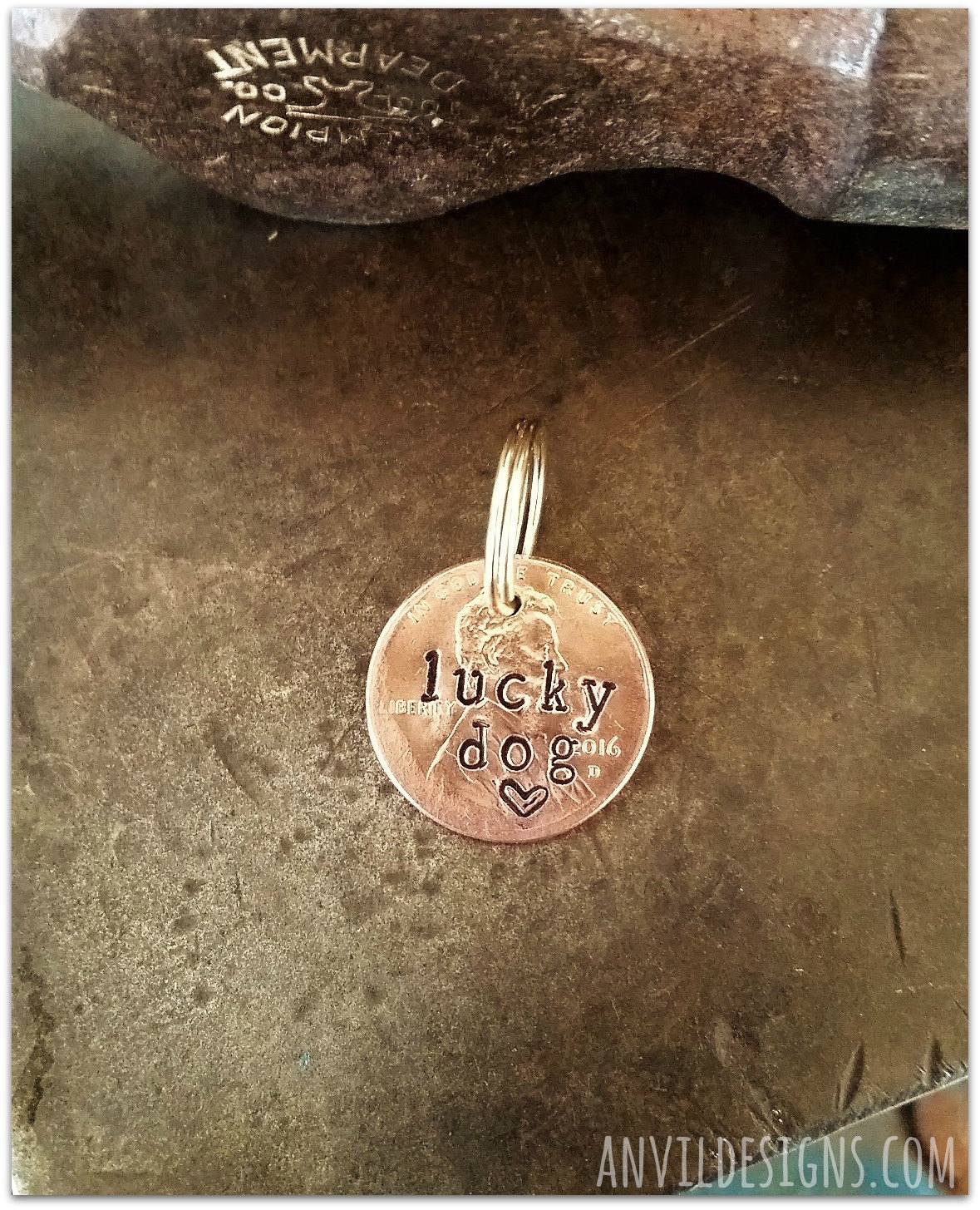 and can have the the name on the back with a horseshoe.
Not long after I listed the lucky dog penny here
a good friend asked me if I could make a dog tag for her new rescue pup. She wanted the name and phone number, she wanted anyone who found the dog to know it was loved and the owner heartsick for it's return. While the new dog was a female, she wanted something not especially feminine. She had seen the penny tag listing and liked it.
My challenge: the penny wasn't big enough for everything she wanted... well, it would fit on a quarter and we have those really slick state quarters... she's a very proud resident of Maryland... and now I have a new item to offer, state pride quarter dog tags COMING SOON! 
Here's how it turned out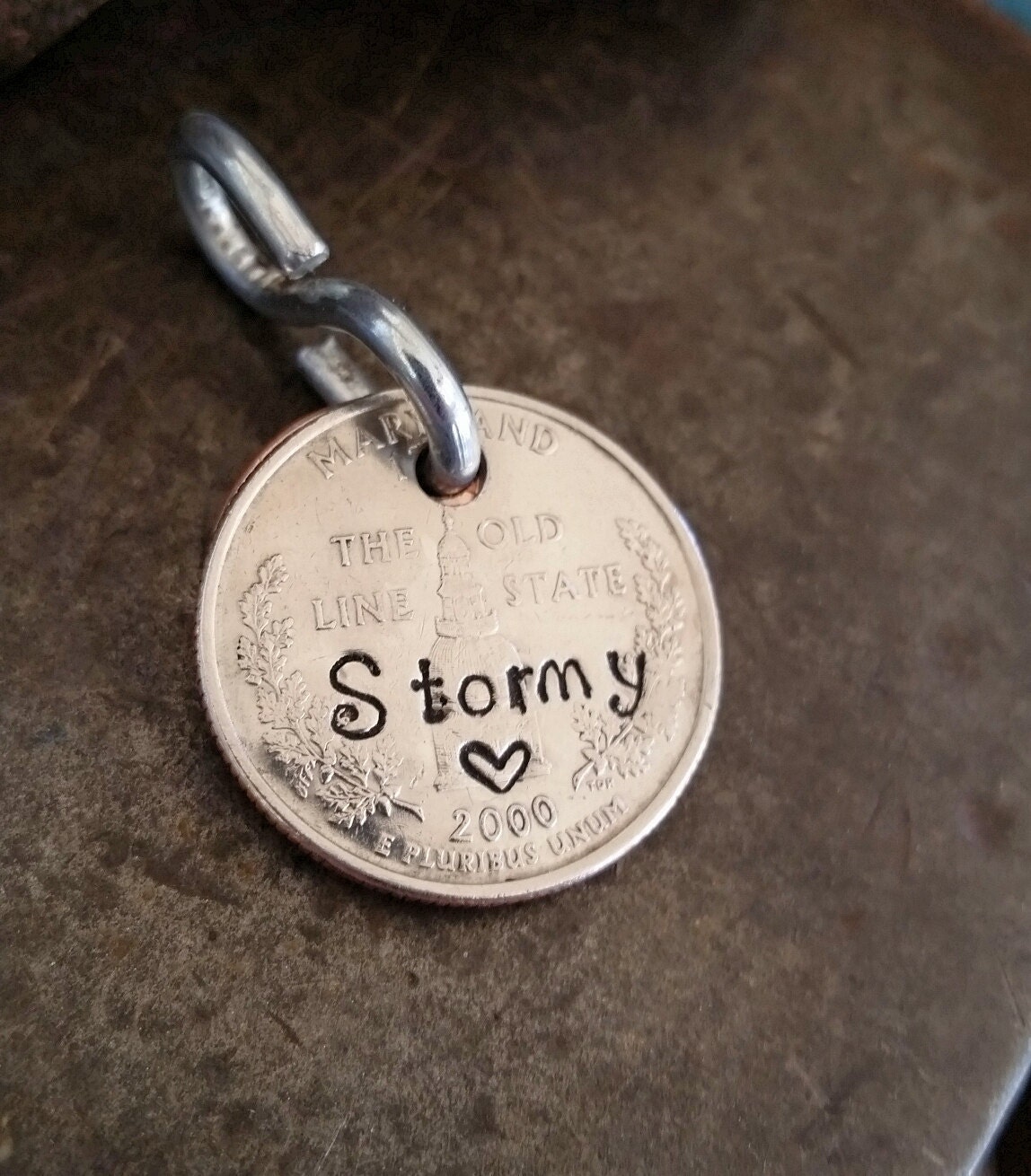 Because she had liked the penny so much I threw one in (for privacy I'm not showing the back side of the quarter with the phone number but you can see it peeking out below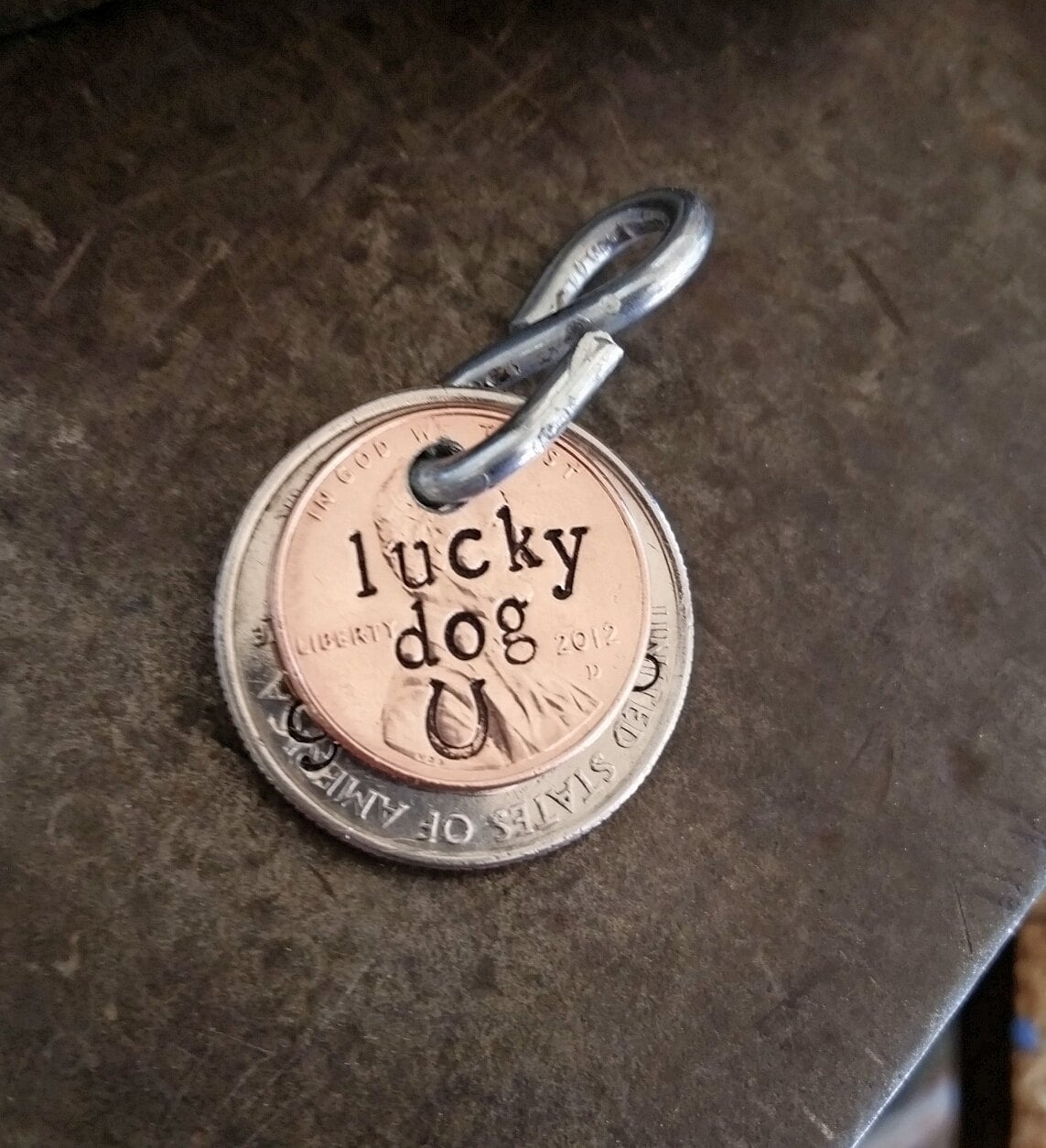 At first I thought it a one of a kind but my friend posted it on Instagram and tagged me as well as #marylanddogtag and I got a message from another Maryland resident who had to have one for her #wagwagwag #olddogsarethebestdogs rescue boy and so this one was made and shipped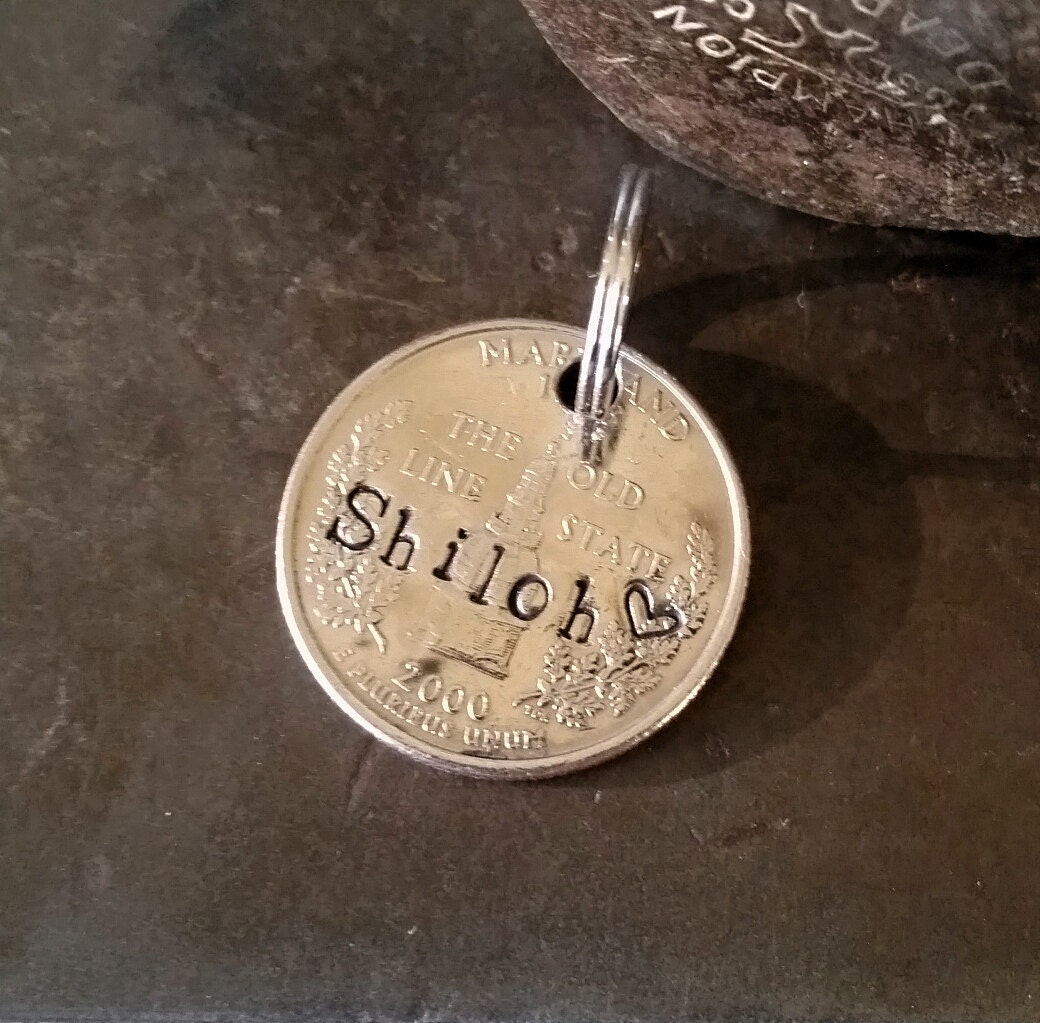 it says wag
                  wag
                          wag 
on the back which is his hashtag (he's a famous instadog) I'll be listing these soon and will add a link but if you need one sooner message me here or on Instagram 
and I'll get one made for you :)